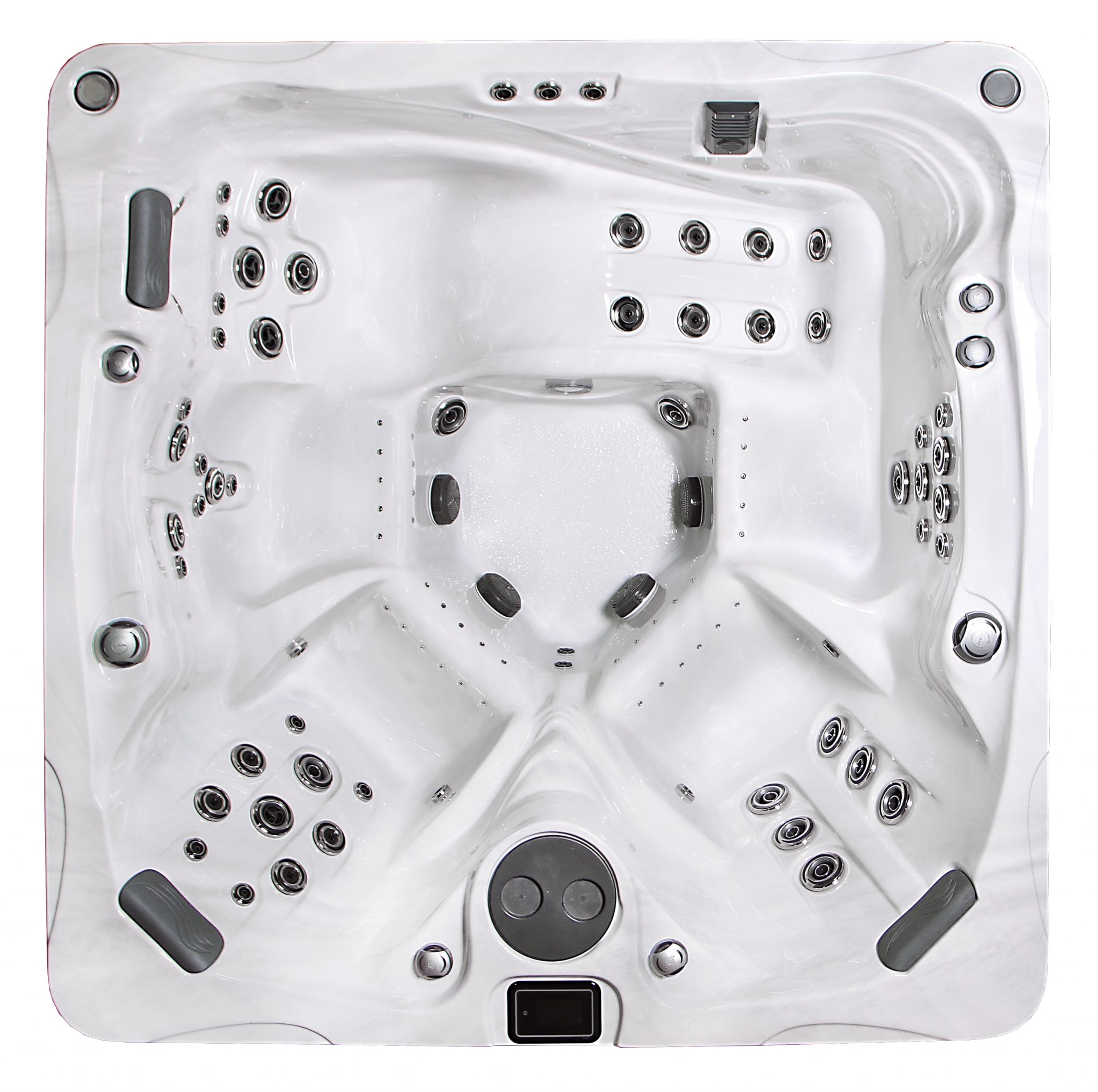 5 Seats | 97 Jets
A wave of relaxation greets you in the perfectly sized Malibu. Designed to cradle all figures comfortably, the uniquely sloped lounge and four body hugging seats let you unwind in style. Enjoy full body relief with mindfully placed armrests and therapy jets for your neck, shoulder, back, hip and calf muscles.
Every Malibu hot tub comes standard with premium upgrades, including PowerFlo™ filtration, TemperLok™ heat trapping and Halo™ LED Lighting to complement your experience
Model Specifications
Dimension
82″ (6'10") square x 37″ (3'1″)
Hot Tub Seating
5 seats, one open seat, 3 contoured bucket seats, lounge
Capacity
400 Gallons, 1,514 Liters
Weight
Dry: 635 lbs, Wet: 3,835 lbs.
Hot Tub Jets
97 Stainless Steel Reflections Jets™; 57 hydrotherapy hot tub jets, 40 spa air massage jets, UltraMassage™ Selector, Air'assage™ Therapy
Hot Tub Power
(2) 12HP Peak (6HP Continuous)
Spa Warranty
35 year structural warranty
15 year finish warranty
5 year electric component & plumbing warranty
3 year labor warranty
Hot Tub Color
Full acrylic color selection
Cabinet Finish
Accenture™ cabinet