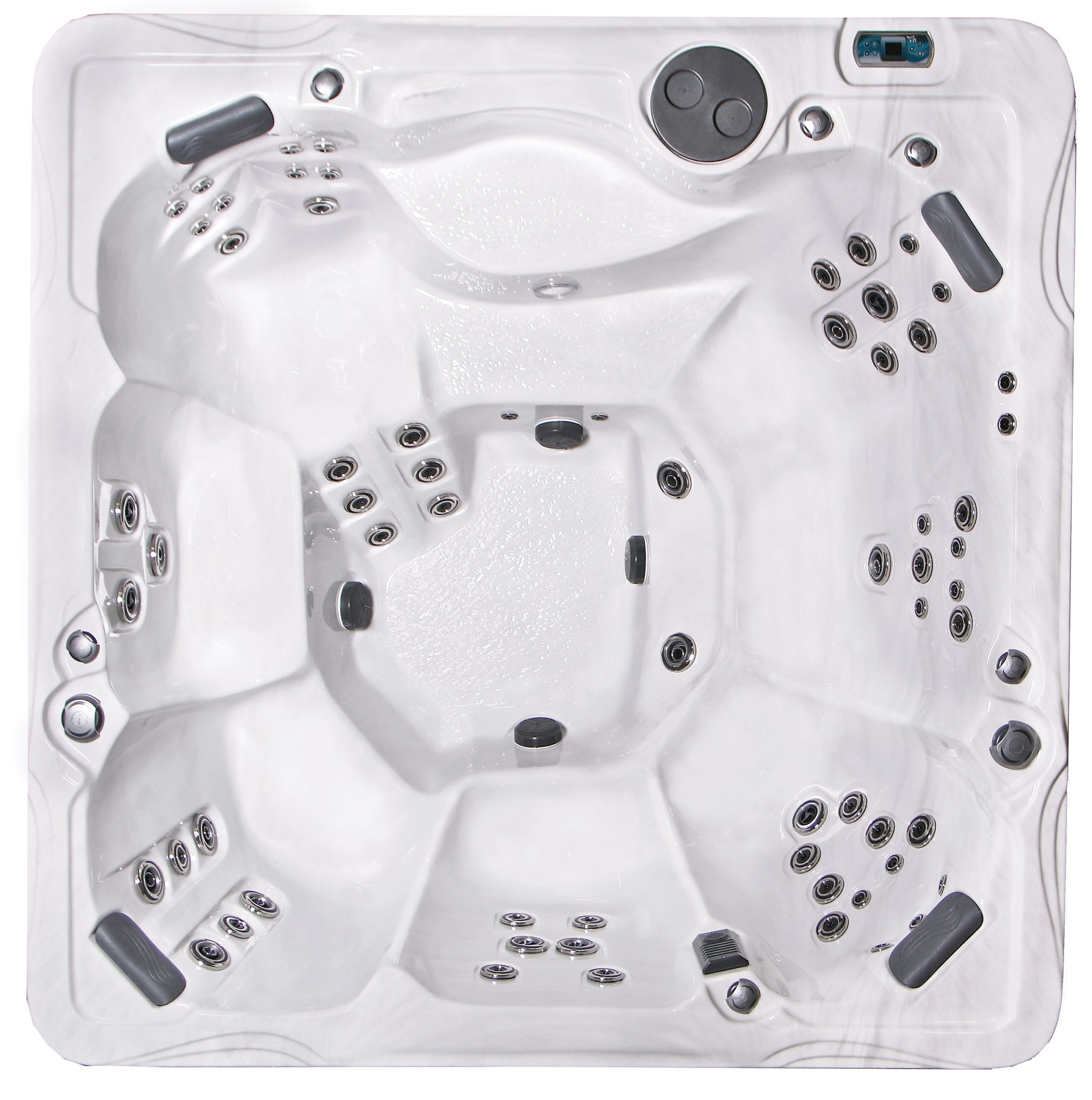 7 Seats | 62 Jets
Welcoming and inviting, the Barbados offers the perfect mix of size, performance and industry-leading innovations. The spacious Barbados is meant to be shared with family and friends, with its square design that spans 7' 10" on each side, wide, open seating for seven and a private recliner style corner seat.
A total of 62 optimally-positioned hydrotherapy jets target troublesome muscle groups to alleviate the aches and stress of even the most demanding day.  All hot tubs in the Premium series feature the patented stainless steel Reflections jetting™. Control spa-side from the in.k500 digital controller or simply turn to adjust or relocate the jet face to your desired seat for a custom massage without ever leaving your seat.
Model Specifications
Dimension
94″ (7'10") square x 39″ (3'3″)
Hot Tub Seating
7 seats; 2 open buckets, 4 contoured buckets, Captain's Chair
Capacity
650 Gallons, 2,460 Liters
Weight
Dry: 775 lbs., Wet: 5,975 lbs.
Hot Tub Jets
62 Stainless Steel Reflection Jets™
Hot Tub Power
(2) Pumps 8 HP Peak (4HP continuous)
Spa Warranty
25 year structural warranty
15 year finish warranty
3 year electric component & plumbing warranty
1 year labor warranty
Hot Tub Color
Full acrylic color selection
Cabinet Finish
PermaWood™ cabinet