Our Clients Are Respected As Royalty

Empress Hot Tubs & Swim Spas

Serving Calgary and area in the Hot Tub and Swim Spa industry. We have the expertise you can trust
Chemicals Free Hot Tub For Sale
Come visit us today to see the best selection on Hot Tubs and Swim Spas that Calgary has to offer. We give you the best advice when it comes to purchasing a new hot tub or swim spa.
Empress is dedicated to supplying innovative, energy efficient Hot Tubs at a superior price. We pride ourselves on providing a CUSTOMER – FIRST environment that exceeds expectations in both QUALITY and in SERVICE. The result is incomparable Hot Tub/Swim Spa value.  Experience luxury at its finest when you purchase your hot tub or swim spa from us.
Call Now - 403.457.5774
HOT TUBS FOR THE RELAXATION YOU DESERVE

Transform your backyard into an outdoor space that will revitalize your home, encourage time with family and friends, and promote health and wellness. Watch your living space expand as you relax in your PDC Spas hot tub in any season, built for economical and reliable operation year round. When surrounded by all the comforts of home, it is easier than ever to treat yourself to rest and relaxation or entertain for a night of fun! When you choose PDC Spas, you buy with confidence and own with pride, American made for six decades.
Prepare to experience a lifetime of health and wellness benefits with a PDC Spas hot tub. Combining comfort features and performance technology, every seat in your spa provides advanced hydrotherapy to improve your well-being. Sensibly placed hydromassage jets deliver a warm water massage to tense muscles, lowering blood pressure and reducing stress. Relieve joint pain and muscles aches at home as you relax with oxygen bubble therapy or spend quality time with loved ones reconnecting. No matter your reason, PDC Spas hot tub collection offers a variety of model sizes, lounge seat styles and luxury features to perfectly fit your home and lifestyle.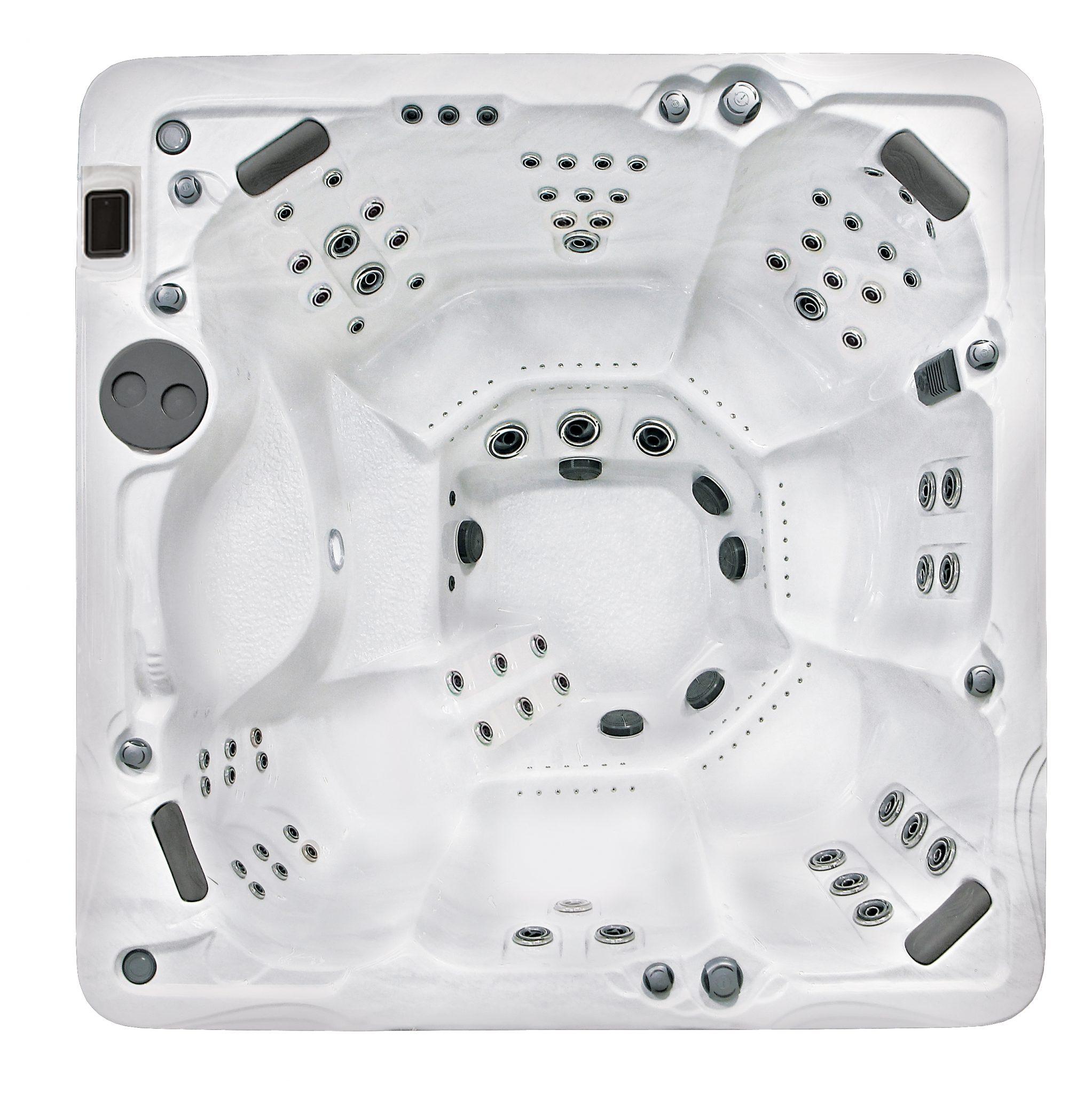 The ultimate hot tub experience with enriched performance and exclusive features. Choose from five body cradling designs with Air'assage™ air therapy, EverPure™ ozone, Halo LED lighting™and a trio of cascading water spouts, backed with a 35 year warranty.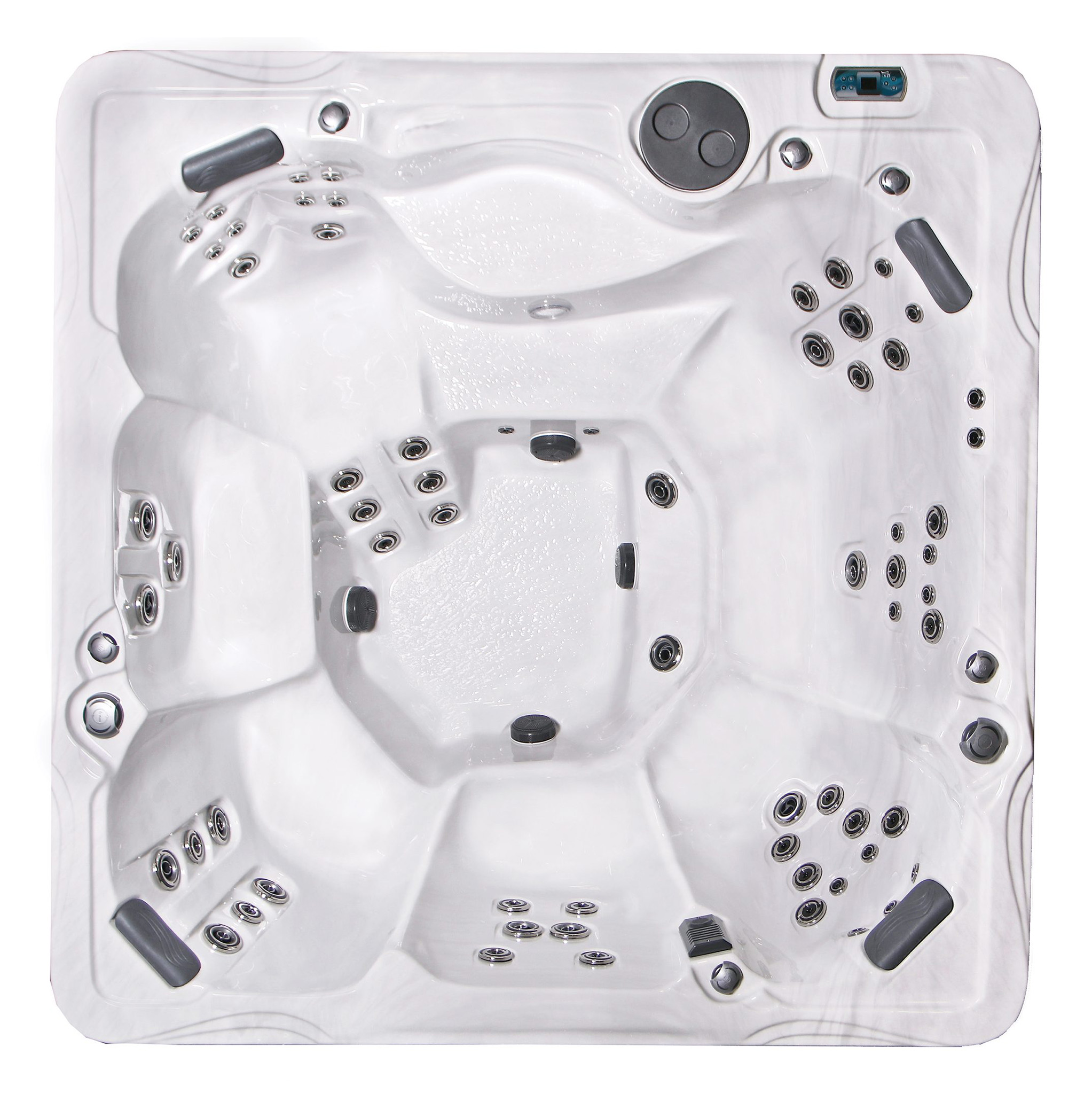 Six exceptionally comfortable hot tub designs with maximum water action, dependable operation and high style. PowerFlo™ filtration, TemperLok™ insulation, Prism™ lighting and 25 year warranty.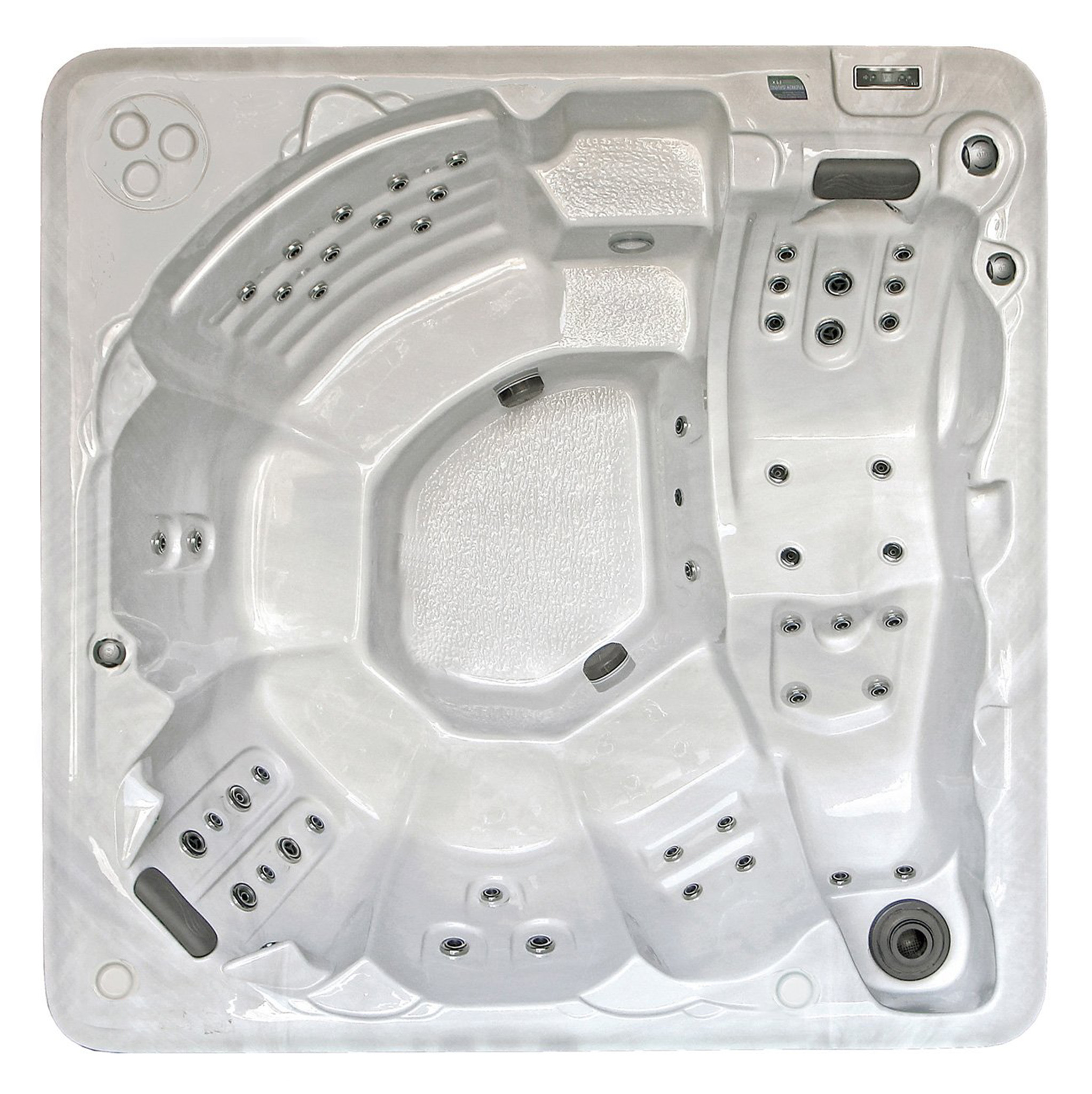 Five body-hugging hot tub models that are large on features and small on price. Reliable craftsmanship backed with a 10 year warranty, TemperLok™ insulation, Pristine™ filtration, and shiny stainless Reflections™ jets positioned for full body relaxation.
SWIM AND FITNESS SPAS. RENEW, RELAX, REPEAT

PDC Swim Spas and Fitness Spas are where innovation and fitness meet for a new approach to a healthier, happier lifestyle. Begin your path to convenient home fitness and relaxation.
Our collection of swim and fitness spas are the pinnacle of performance and style providing improved wellness and a better quality of life conveniently at home. With a PDC Spas swim or fitness spa just footsteps away, you can achieve your personal health and exercise goals with the added resistance of our TruSwim® dual propulsion hydraulic, superior jetted swim or fitness currents. With a variety of lengths, current styles and exercise features, your spa is customized to fit you and your home. Simply swim, run, walk or perform your favorite aquatic exercise on your own schedule and enjoy your improved lifestyle.

The decision to purchase a hot tub should be an easy one. However, selecting a manufacturer and hot tub expert you can trust, can be a frustrating process. After all, your hot tub or swim spa should be built with only the best quality materials and superior craftsmanship in order to last you and your family for years of relaxation and quality time.
Today, more than 175 companies manufacture hot tubs and exercise pools in the United States and Canada. Imagine sifting through all the information necessary to find the perfect hot tub for your lifestyle. It is a daunting task, and may even seem nearly impossible to thoroughly evaluate every single hot tub specification, much less evaluate multiple companies who incorporate unique terminology and trademarked names to compare similar features. That's where we come in!
Empress is here to conduct much of the initial field research necessary for homeowners to identify the major brands doing business and the benefits of each. We have teamed up with a wide array of manufacturers, both local and international, in order to be able to offer you the best in quality, efficiency and affordability.
Request a Quote / Contact Us